The Restaurant at Walhill Farm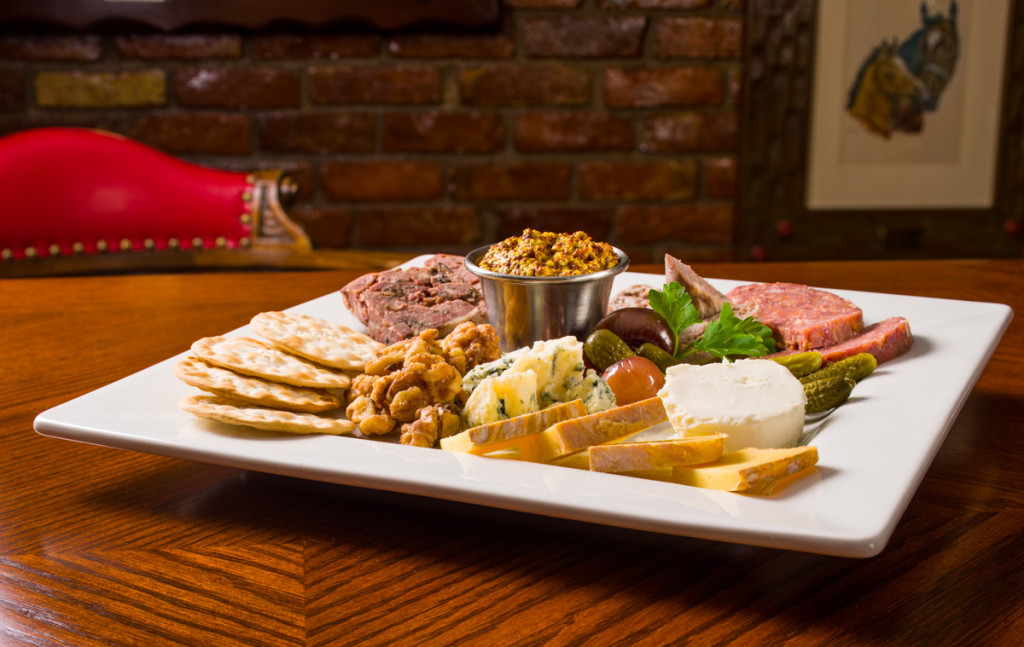 What kind of cuisine does the restaurant conjure up?   Some of our patrons have started calling it Nouveau American.  Whatever the label, we try to emphasis that The Restaurant at Walhill Farm is about great food, drink,
and friends! 
Our menu changes regularly depending on the season.  Besides our garden fresh produce one might find an appealing assortment of steaks (beef, buffalo or elk), chicken, fish, rabbit, duck, soups, salads, sandwiches or pastas.
Almost everything is made from scratch in Walhill Farm's kitchen, from the beef stock for our signature homemade soups, to our cured meats, house made sausages, and fresh baked breads.
Walhill Farm boasts an impressive, and very affordable selection of the best and most reasonably priced American wines as well as a delicious selection of some of the areas best micro-brews.  And Walhill's waitresses are always challenging one another to figure out the next special cocktail.  In keeping with our food, even Walhill's bar menu features fresh house made ingredients conjured from scratch in our kitchen.  This includes the fresh made tomato juice for our Sunday Brunch Bottomless Bloody Mary's, our fresh squeezed orange juice for our Bottomless Brunch Mimosas, or our "best in the tri state" French Press coffee.
One of the things that raises The Restaurant at Walhill Farm above the others is it's ambiance.  The eclectic atmosphere of Walhill's Sulky Lodge, the 11,000 square foot converted chicken coop that is now the domicile for The Restaurant at Walhill Farm, provides a new visual sense that enhances the delightful smells and flavors of our fine food and drink. This inspiring atmosphere is unique.  It cannot be duplicated or mimicked.
Make your sensory adventure complete by adding music to your ears. Walhill Farm features assorted artists from the tri-state area every Wednesday and Friday evenings.  When the weather is right, our music is under the gazebo on our outdoor terrace.
A unique dining oasis in an unlikely rural setting! The food is outstanding with a gourmet accent and appealing presentation. Excellent service and knowledgeable, friendly staff
Dinner was wonderful. Fabulous salad combinations and dinner plate presentation was beautiful. Dessert top notch. Feature locally grown ingredients. Drove an hour to meet dinner guests and it was worth the drive
Food is great from appetizers, soups, sandwiches, entrees, desserts. Atmosphere was amazing and full of history